Getting the nutrition you need for healthy eyesight can be a challenge. The average western diet consists of a lot of processed foods, many of which give us the sustaining effect we need. But lacking a solid base of eye nutrients might grant us a false sense of nutrition, undermining the future health of your eyes. Healthy lifestyle is one thing, but your eyes need the right building blocks.
Incorporating a range of vitamins, minerals, and oils—together known as antioxidants—can keep a number of eye diseases at bay, even into old age. Such diseases include glaucoma, dry eye, cataracts, and age-related macular degeneration. Dry eye alone has dozens of foods you can leverage to prevent it, so there's a lot of flexibility depending on your risk factors.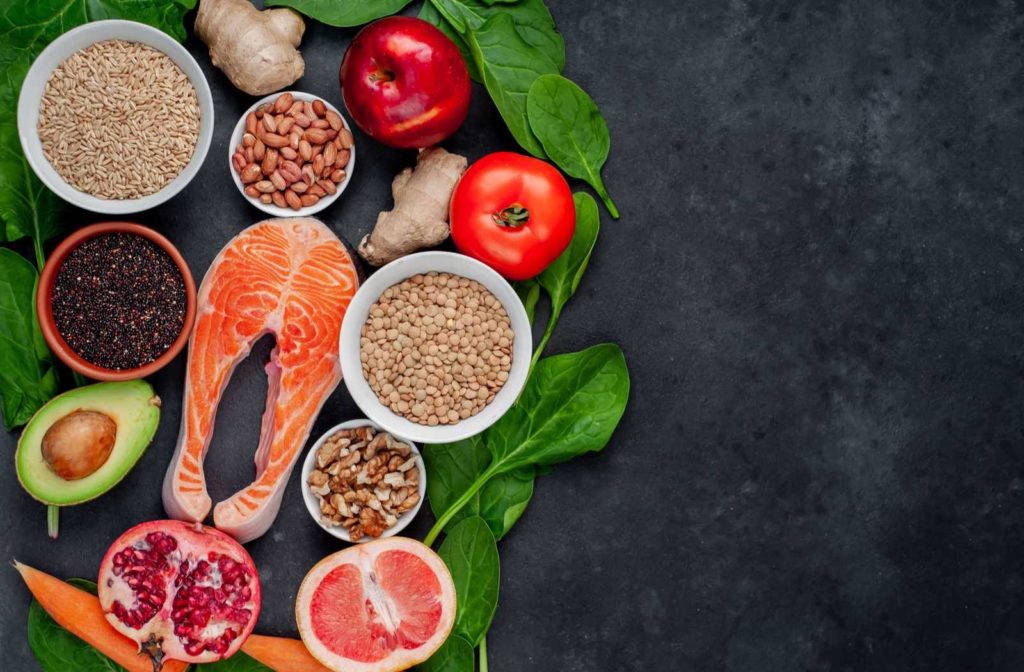 Vitamin A-rich Diet for Night Blindness
Some of our patients have complained about night blindness, affecting their ability to drive on highways or residential roads after sunset. A balance of a few different foods can help with that, while keeping eye diseases at bay. That goes double for foods rich in vitamin A.
Difficulties seeing at night are more a symptom of a problem, than the problem itself. Some of the most common eye diseases affecting Americans every day might begin affecting you first with difficulties seeing at night. Dietary health can solve both the symptom and the cause, fortunately, so changing your grocery list can have long-lasting effects.
To Supplement or Not To Supplement?
While there's nothing wrong with supplementation, it might lend you a false sense of security. You might be tempted to eat unhealthy foods while relying on supplements to keep you healthy.
It might be best to consult with your doctor to see what kind of unhealthy foods you can eat and in which quantities. That's because good food doesn't "cancel out" bad food, and supplements are so-called because they are meant to assist your diet, rather than carrying the nutritional burden alone.
What to Eat and What to Avoid
The human body has needs for complex nutrients that it can't synthesize, or build up itself. Instead it needs a supply from a nutritional source. There are lots of foods out there to choose from, but the average western diet has an overabundance of omega-6 fatty acids, which can be found in many processed foods.
Your best bet is to go with natural whole foods, supplementing as your doctor recommends. The issue, then, comes down to asking which whole foods can grant clearer and healthier eyesight.
8 Essential Nutrients for Eye Health
We've found some rich overlap in foods loaded with antioxidants, that you can make a point of shopping for. Many foods on this list qualify for a portion of several antioxidants' daily recommended intake. That means you can make the following your staple foods for the entire family!
Omega-3 Fatty Acids
Deep-water fishes, fish oil supplements, and walnuts contain these essential fats, which help maintain adequate moisture in your eyes. You can even purchase eggs that have been enriched with omega-3s.
This kind of intake reduces your risk of developing dry eye syndrome. Not only that, but their properties as healthy fats can contribute to visual development and retinal health, so your light-sensitive tissues critical to vision get the best nutritional care.
Vitamin A
This vitamin can protect the eye's cornea, which is responsible for focusing light to the ocular lens. By eating these regularly, you can better prevent night blindness and dry eyes. Eggs, beef or chicken liver, and milk are rich sources of this vitamin.
Vitamin C
Oranges, orange juice, citrus fruits,cantaloupe, and other vitamin C-rich food can help reduce the risk of macular degeneration and cataracts. Notably it's an essential vitamin for boosting your immune system, in turn increasing your resistance against other eye diseases and infections.
In a post-pandemic world, working with your immune system to ward off any and all infections can ensure more than "just" your eye health. Vitamin C intake should probably be one of your top habits.
Vitamin D
We also recommend incorporating mackerel and milk in your diet as part of your eye care regimen. It can also be found in salmon and sardines (along with omega-3s).
You can also look out in stores for foods enriched with vitamin D, like specially marked orange juices. A little vitamin D can go a long way, so if you're lacking these at all, you should look for natural or enriched sources where you can find them! This vitamin is associated with prevention of macular degeneration in your eyes.
Vitamin E
Vitamin E-rich foods include walnuts, almonds, and pistachios. This vitamin can deal with unstable molecules interfering with healthy tissue. Consuming it regularly can help prevent age-related macular degeneration as well as cataracts.
Zinc
Zinc can be found in dark meat, legumes, milk and oysters. It helps your retina with light detection, and can use that advantage to help you manage risk and effects of night blindness especially. Rich sources of zinc and bioflavonoids like kale can protect the retina, lowering your risk of developing macular degeneration and retinal tears.
Beta-Carotene
Carrots, squash, and sweet potatoes contain significant amounts of beta-carotene. This vitamin is a precursor carotenoid for Vitamin A, which primarily helps in preserving healthy eyesight and skin.
These carotenoids can improve pigment density in your retina. It also helps reduce the risks to the surface of the eye and can help prevent eye infections and other serious eye conditions.
Lutein and Zeaxanthin
These antioxidants are readily found in green, leafy, vegetables, such as kale and collards. They may help to prevent serious eye conditions such as age-related macular degeneration and cataracts.
Ask Your Eye Doctor Which Foods You Should Favorite
Preserving your eyesight starts with eating the right food. To ensure sharp vision in your golden years, our trusted eye doctor in Brooklyn, NY, talks about some vitamins and nutrients and their respective sources. All of these can help preserve your eyesight.
For more tips on food for the eyes or for your scheduled eye exams, schedule an appointment with us today. You can reach us at (347) 380-7070 or you can also complete our contact form.